In 2013 I decided to put in a book many of my notes, tips and experiences coaching people and companies on productivity. I wrote in Portuguese and later translated and published it in English.
The eBook is available for Kobo and Amazon Kindle devices on their respective online stores and ePub/PDF via Gumroad.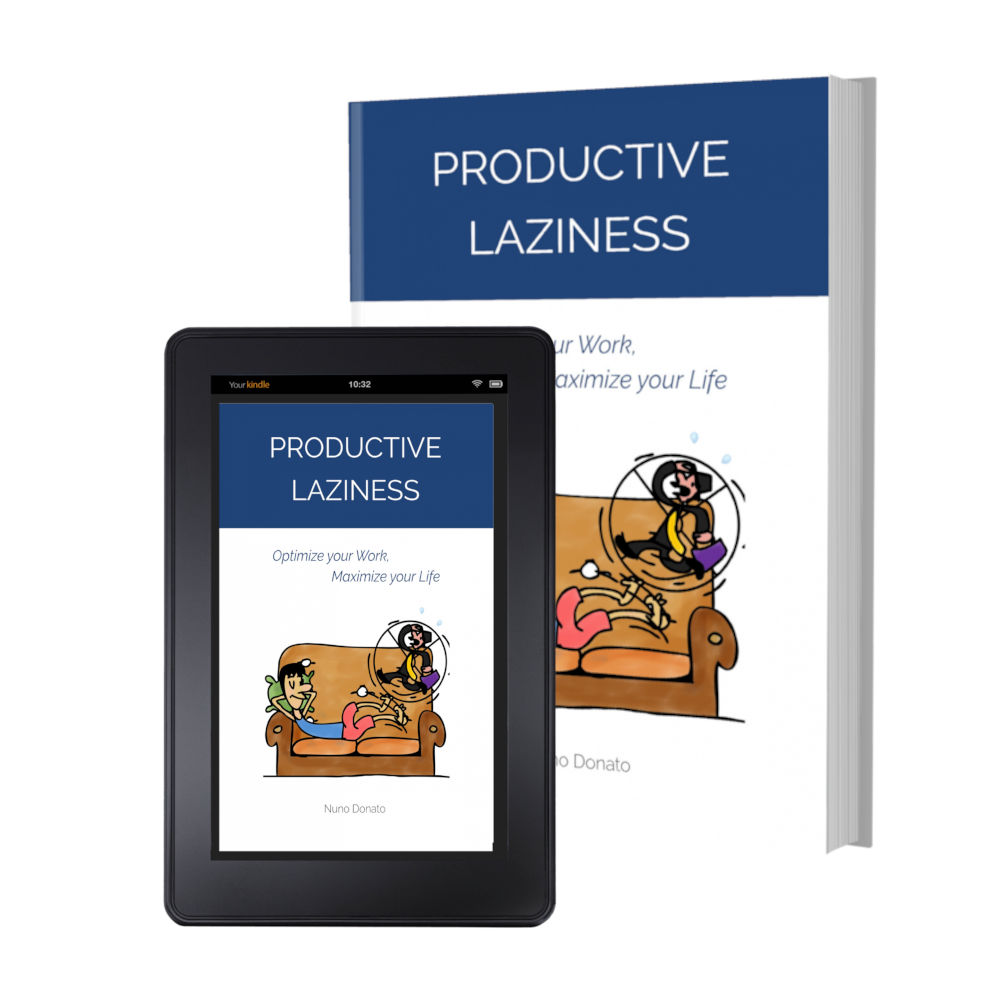 Synopsis
For many people, productivity and laziness are two opposing concepts. For others, like the author of the book, they are interestingly related.
Productivity is not about counting the number of hours you managed to work in a day. Nor how many tasks you completed in a short span of time. What is then, productivity?
Embark on this easy to read journey with productivity coach Nuno Donato. With more than a decade of experience training individuals and companies in Getting Things Done® and other methodologies.
Not only the book covers a new approach to teach (and build) a GTD® system, it covers many other simpler methodologies as well as. Many other relevant topics are also included, such as:
team productivity
managing email
curing procrastination
are priorities really that important?
Part 2 of the book covers Strategies for a Productive Mind, where you will learn more about the brain, memory, planning methodologies, setting goals and more.